SANDRO PARIS
Sandro Paris moved its headquarters from rue de Turenne in le Marais,
to Boulevard Haussmann near le Parc Monceau in Paris.
We designed a small guide to explain the organization of the new « Maison » and
provide some good tips about restaurants, shops, bars and lots of useful infos.. around this new place of work.
A map shows the neighborhood and then pages present the places with practical information.
This book is distributed to each employee upon arrival in the new office.
Particular attention has been paid to the details of this edition, the choice of papers,
the hot stamping on the cover and the round edges to underline the « guide » aspect.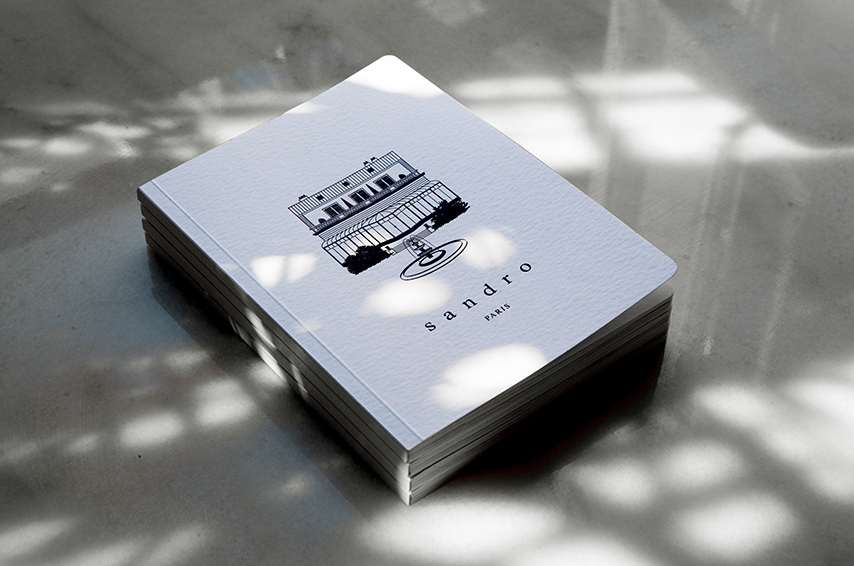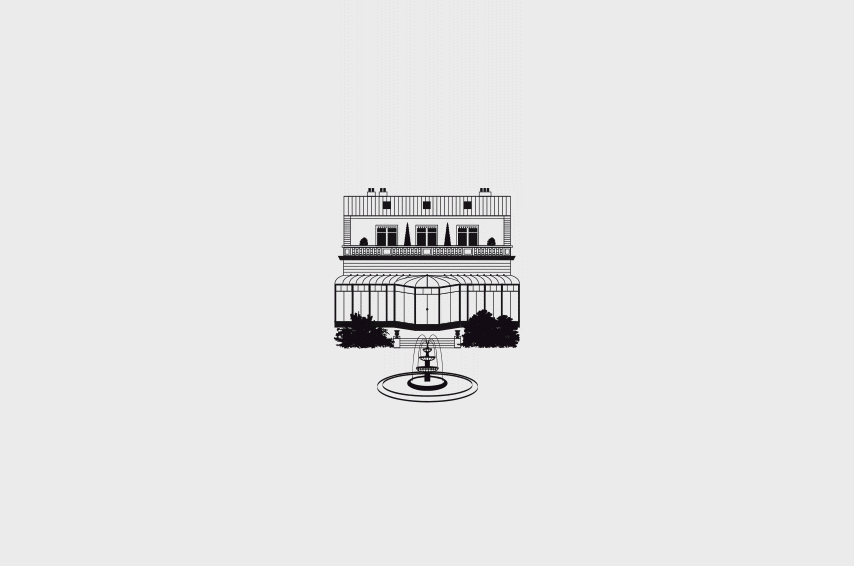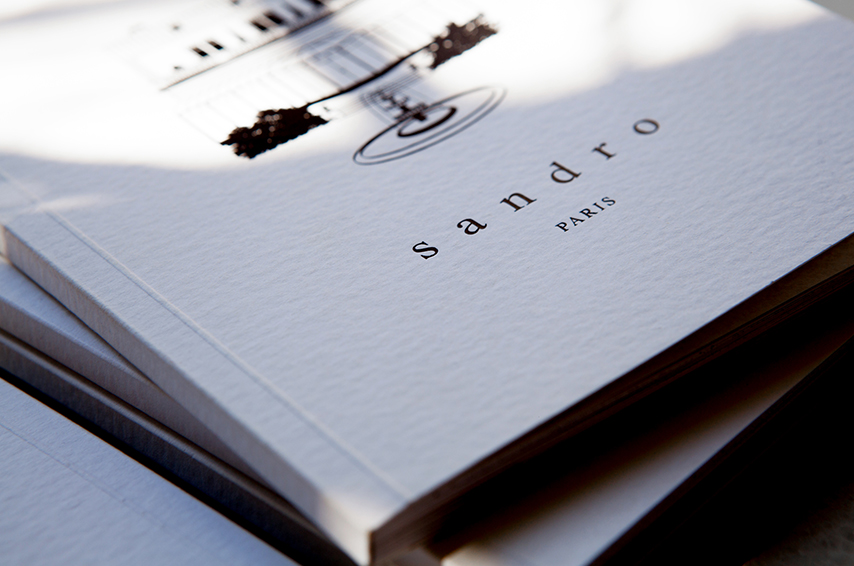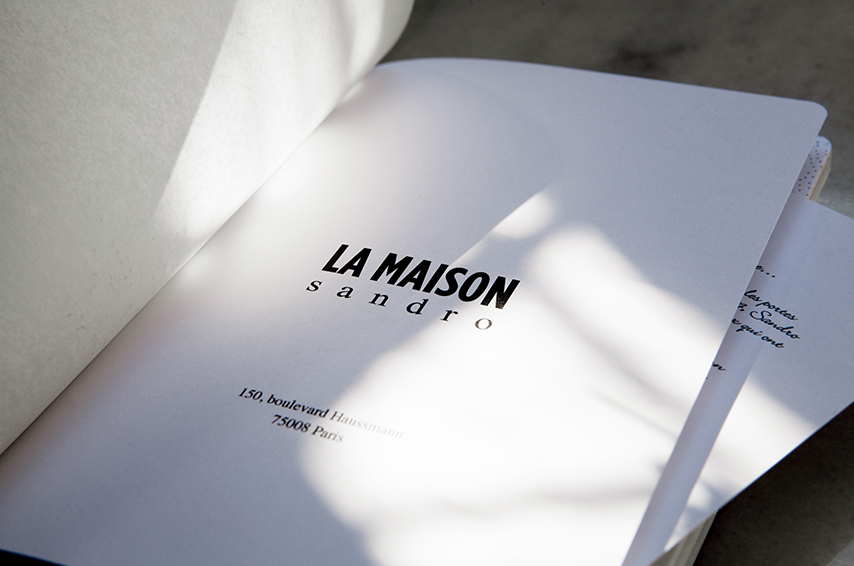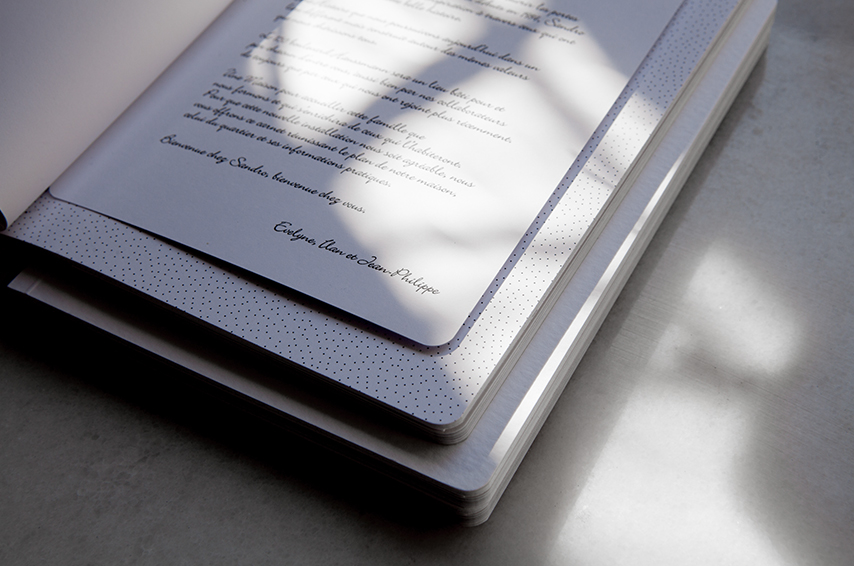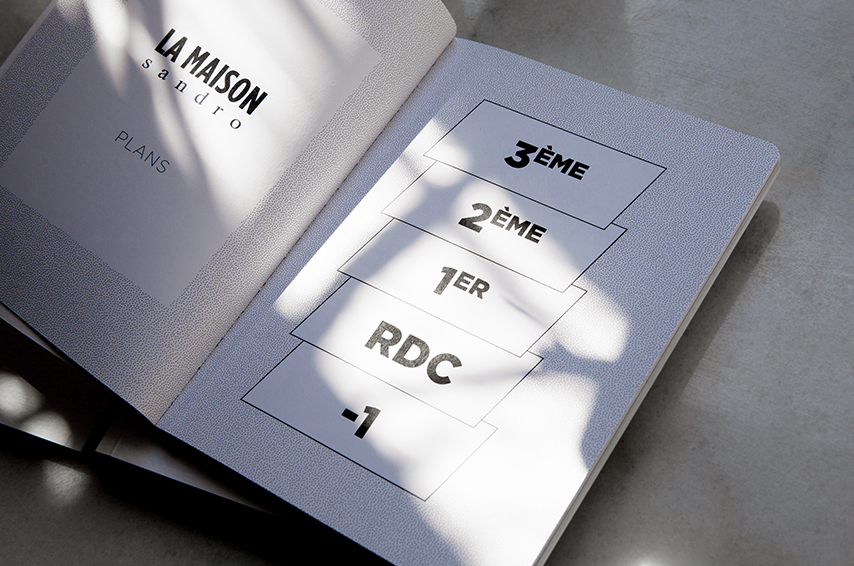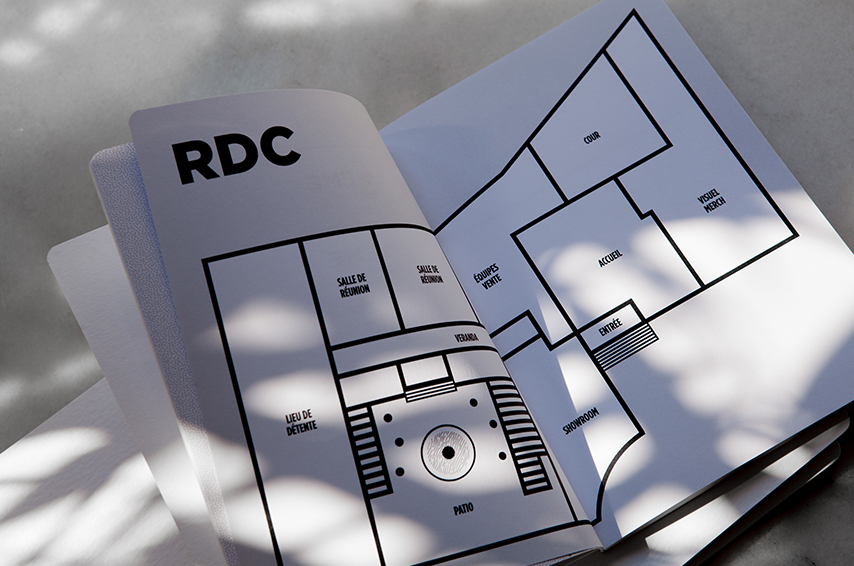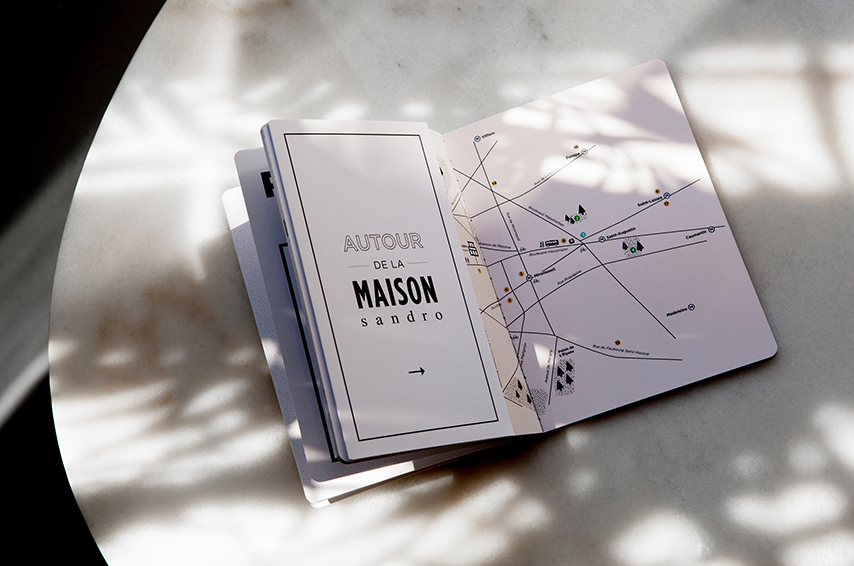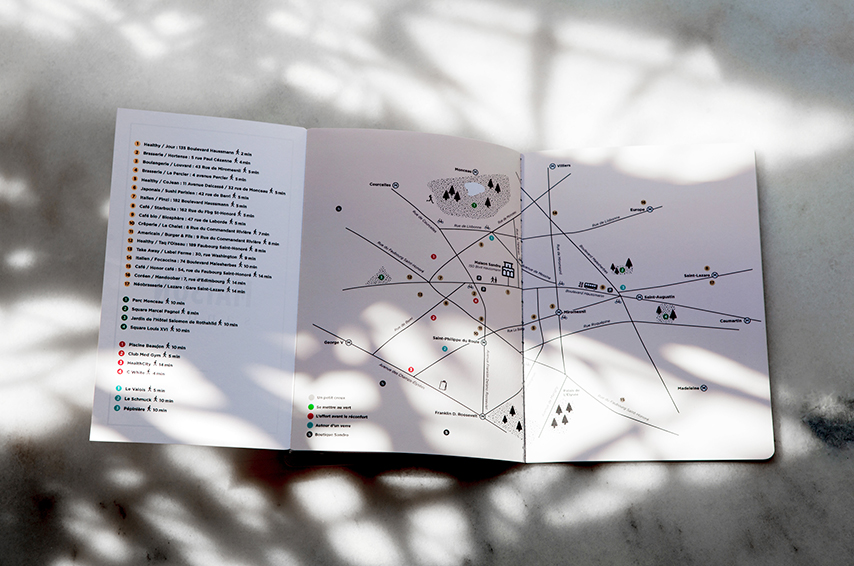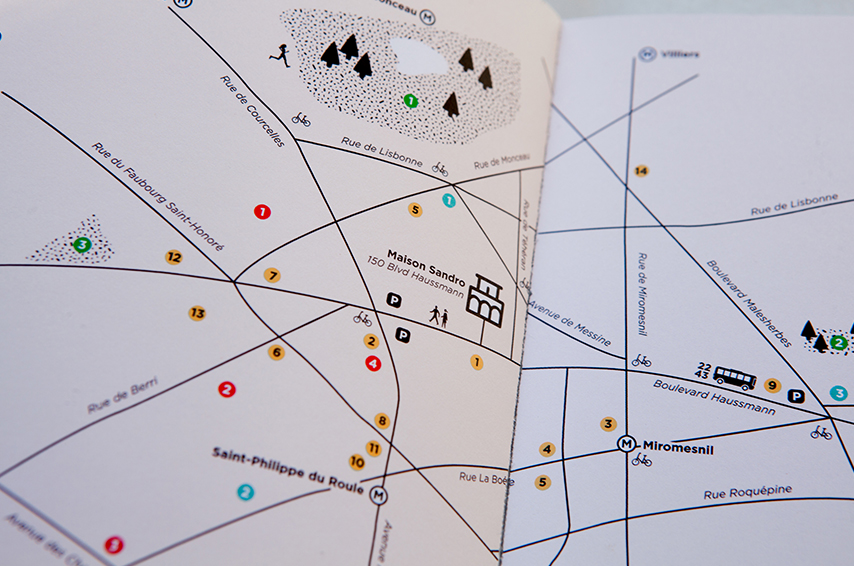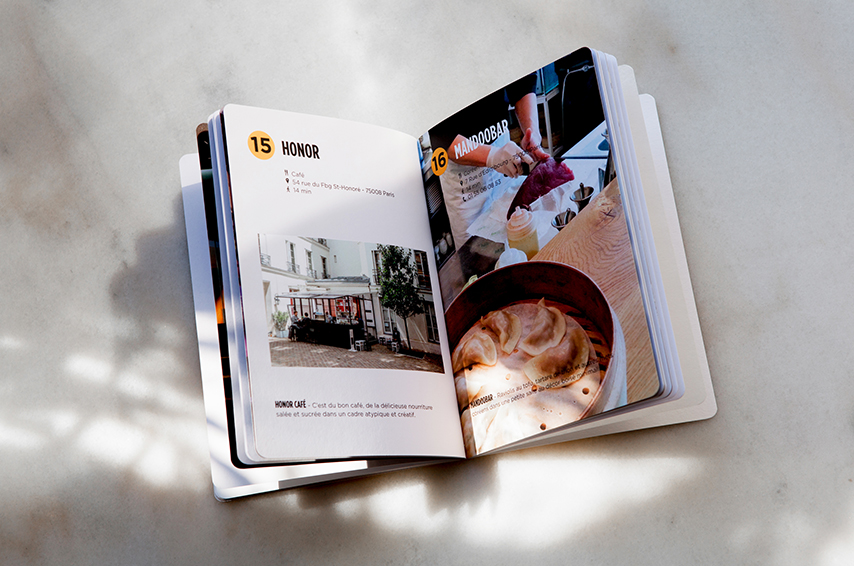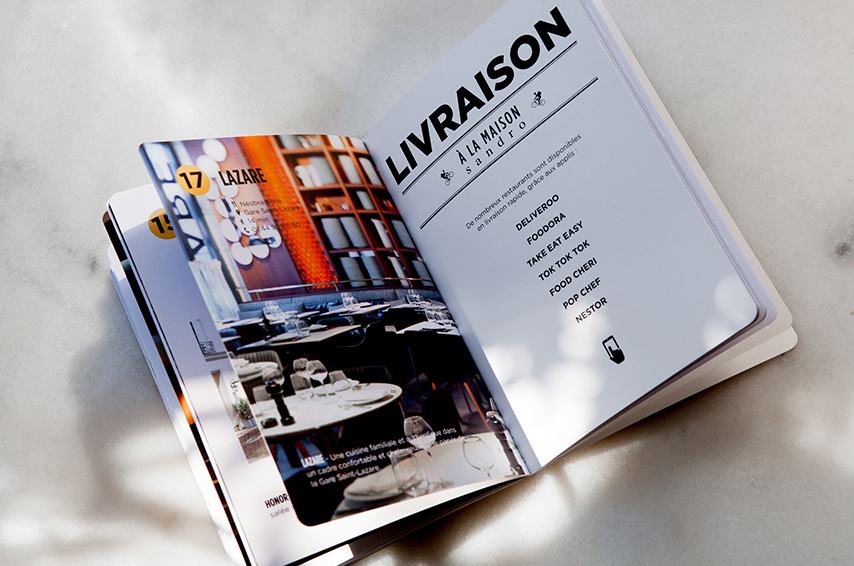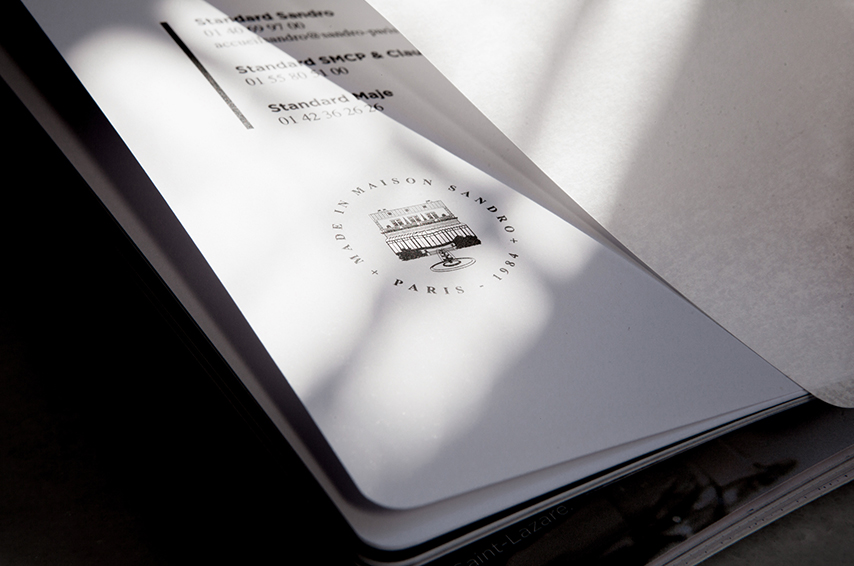 Art Direction & Graphic design with : Agence LaPetiteGrosse
Printing : Frazier
Paper : GF SMITH
Photos : Vincent Girardot